Ecommerce Photo Editing Services
Ecommerce Photo Editing Services are essential for creating eye-catching images that can be used in marketing campaigns. Our goal is to make your goods stand out from the crowd. We turn your photographs into sharp, high-resolution photos that attract consumers and lead to a conversation.
Ecommerce Photo Editing Services We Provide:
Only $0.39 Per Photo
Clipping Path

Service
Your online portfolio may make or break your eCommerce firm if you don't have solid and high-quality photographs. The clipping pathways are drawn by hand using the pen tools by our in-house graphic artists.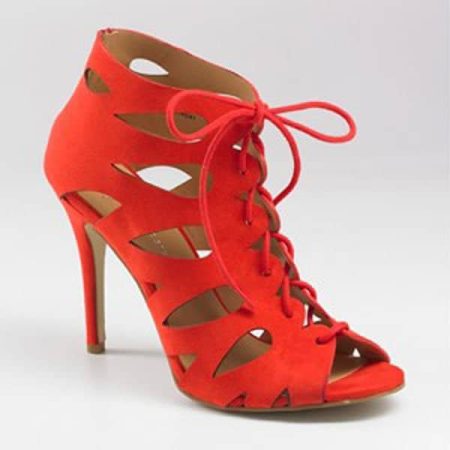 Only $0.39 Per Photo
Background

Removal
Even in the most sophisticated studios, it is pretty challenging to take clean, eye-catching images of your items on a white backdrop. Photo Fix Team will save you time and money by making your items stand out against any transparent picture backdrop. This service is free.
Only $0.49 Per Photo
Shadow & Reflection

Adding
Incorporating shadow or reflection into a photograph enhances the image's realism and beauty. In some instances, reflections might provide value and encourage prospective consumers to take action. If you have questions or need assistance with your edits, please don't hesitate to contact us.
Only $0.75 Per Photo
Ghost Mannequin

Service
Brands and merchants often employ ghost or invisible mannequin photography to give their items a 3D, hollow-man look. PhotoFixTeam will help you create a 3D effect for your merchandise with ghost mannequins.
Only $0.99 Per Photo
Color Match

Service
All e-commerce studios use image colour correcting services as a standard procedure. You can ensure that your buyers have realistic expectations about the colour and texture of your products by using expert picture colour-correcting services. Finally, you won't have to think about colour matching with PhotoFixTeam.
Only $2.50 Per Photo
Retouch & Resize

Service
A competent E-commerce photo editing service is essential for online retailers. Decisions to purchase a product online are influenced by how the objects are presented on the site. PhotoFixTeam, a professional e-commerce picture editing service, is a good option for outsourcing your photo editing task.
How Does It Work?
Ecommerce Photo Editing Services
Our online image editing service is quite simple to get started with! There are just 4 easy stages to this process:
1. Sign up and upload your photos to your account.
2. Besides providing step-by-step directions, it's a good idea to provide examples of your work.
3. Make sure you get your modified photographs back.
4. Accept the project or ask for revisions (if necessary).
If you want a digital masterwork for your customers, you can be certain that our team of expert picture retouchers will adhere to your specific instructions.
Ecommerce Photo Editing Services More Price:
Bulk Ecommerce Product Photo Editing Services for Customers with a Long-Term Contract
Bulk Order 15% OFF
Discount for customers who purchase between 50 and 250 product images in a single order.
Bulk Order 25% OFF
Discount for all Ecommerce photo editing service during a month who orders from 250-1000 product pictures per 1 order.
Bulk Order 40% OFF
Discount on all E-commerce image retouching services for a month for orders ranging from 1000 to 5000 product images per purchase.
What is important for Ecommerce Product Photo Editing ?
The eCommerce product image's visual impact on the psyche of the spectator is considerable. When a buyer visits an eCommerce website, their purchasing decision is influenced by the aesthetic appeal of the goods. The eCommerce photo editing services will make creating visually appealing product photos simple.
Anyone visiting an e-commerce site is likely to look at the product's features and advantages before making a purchase. As a result, your company's internet page must include accurate information and photographs about your products. Using a picture editing service, you may better show your photographs to potential customers so that they will purchase your products.
Ecommerce photo editing relies heavily on colour. The customer's knowledge of the goods will be improved if it is shown in several colours and patterns on a website. To attract more buyers, you may use a photo editing service to give your goods a new look and colour scheme.
Our High-Quality Ecommerce Photo Editing Services Can Raise Your Sales!
With our high-end Ecommerce Photo Editing services such as hollow mannequin effects, shadows, and colour adjustments, we can make your photographs clean, realistic and appealing. We use various techniques depending on how your company stands out from the crowd. Our customers thus choose to use Photo Fix Team for eCommerce photo editing in the e-commerce sector. Try out our post-production service for free and discover how it works for your retail and picture studio company.
We look forward to working with you.
We strive to exceed and above to enhance the visual appeal of your photos. As a result of our understanding of the importance of pictures in e-commerce, we use our proven methodologies to create images that catch the eye. These are the steps we take to alter images for e-commerce. We edit and retouch photographs, remove any unnecessary elements from the scene, including any backdrops, adjust the colour temperature, adjust the exposure and contrast, colour brightness and saturation may be adjusted, image sharpening etc.
100% Comprehensive Ecommerce Photo Editing Services:
At Photo Fix Team services, we help businesses create eye-catching, professional-looking products and photographs that engage their customers and boost conversion rates. We provide high-quality photo editing services that are affordable and easy to use.
Our team of experts is dedicated to making your product look its absolute best. Whether it's a digital photo or an image of a print, we can make your product stand out.
We have been offering comprehensive product photo editing services for over many years. We take pride in our work, and our client's satisfaction is our top priority. Our team has years of experience in graphic design and eCommerce photo editing, so you can be assured that you're in safe hands!
Whether you sell products online or on paper, your photos must be of the best quality. Our team of photo re-touchers will ensure that your product photos are the best they can be.
Professional Ecommerce Photo Editing Services:
We are a professional team of graphic designers and photo editors passionate about helping businesses succeed online. Whether you're looking for an all-in-one solution for your eCommerce website or just a simple photo editing service, we're here to help. We proudly provide eCommerce photo editing and retouching services to businesses worldwide.
When you are taking product photos, there are times when it is just not possible to capture the product in its proper form. That's why you should rely on our team of photo editors to give you product photos that are as close to the real thing. They will edit images that look professional and beautiful.
Quality Ecommerce Photo Retouching Service:
We are a full-service eCommerce photo retouching company. We provide the highest quality services at affordable prices. Our staff consists of professional artists working in this industry for many years. We have built a reputation for delivering quality and are proud of our work.
We have been doing this for years and have the experience and skills to deliver outstanding results. Our process is simple, efficient, and easy to follow, so it doesn't take long before you start seeing the difference.
Photography is an art form that has taken over our lives, and we need to be able to do more than take snapshots. With today's technology, we can edit and enhance photos to make them look professional and beautiful. Whether you're looking for an individual, business, or even a group photo, we can help you.
Ecommerce Photo Editing Services: Background Removal
We use a variety of backgrounds and products in our product photos. Some of them are generic, while others are unique. All of them are carefully chosen to match the colour and style of the product. In addition, we also create product images that contain many details, such as the logo or text on the product, which helps to add a more professional look to the product images.
A professional photographer usually takes the product photos we create for our clients. However, sometimes a client's budget doesn't allow hiring a professional photographer, or they might not have access to a good photographer. In that case, we will create an image background for them to use instead.
Photo background is the perfect way to add depth and colour to your images. We also transform product photo backgrounds into white backgrounds exclusively for e-commerce shops.
Ecommerce Photo Editing Services: Photoshop Shadow Effects
Shadow effect is one of the compelling photo editing services we offer for product photos. Adding shadow effects on opaque e-commerce product photos adds realism to the product. Depending on the product's shape, size, and complexity, we create different types of shadows, including drop shadow, natural shadow, and reflection shadow. We also retain the original shade as part of our shadow effect service.
We are the best shadow effect service provider in the world. Our team of professional photo editors is dedicated to providing you with high-quality eCommerce product photos that you can use for your online store.
We do not just provide simple shadow effects; we also offer original shadow effects. The shadow effects we create for you are realistic and highly detailed.
How do we Retouch your Ecommerce Product Photos?
Our team is highly trained and has worked in the field for years. We have been trying to ensure our clients get the best out of their product photos. We always give them the best output and provide them with the best support. We do not want our clients to have any complaints about our services.
We are a team of product photo retouchers specializing in turning your raw product images into eye-soothing ones. We have a team of experts trained in the art of image editing. We are capable of fixing the most complex issues with your product images
Conclusion:
In conclusion, if you are looking for the best eCommerce photo editing services, you have come to the right place. We have reviewed all the best eCommerce photo editing services and selected the best one to help you with your online store. We aim to provide you with the best eCommerce photo editing service. So, if you are looking for an excellent online store photo editing service, our website is your go-to destination for everything you need.
There are many options to choose from when editing eCommerce photos. You should pick the most appealing one to you and that you are comfortable using. The most important thing to remember is to use a photo editing service that you will be happy using. Once you have found the exemplary photo editing service, try it out and see if it meets your expectations.
Free Quotes for Ecommerce Photo Editing Services
Begin effortlessly! Determine the cost in multiple steps:
Upload images – Explain the assignment – Receive our response through email