How much does wedding photography cost?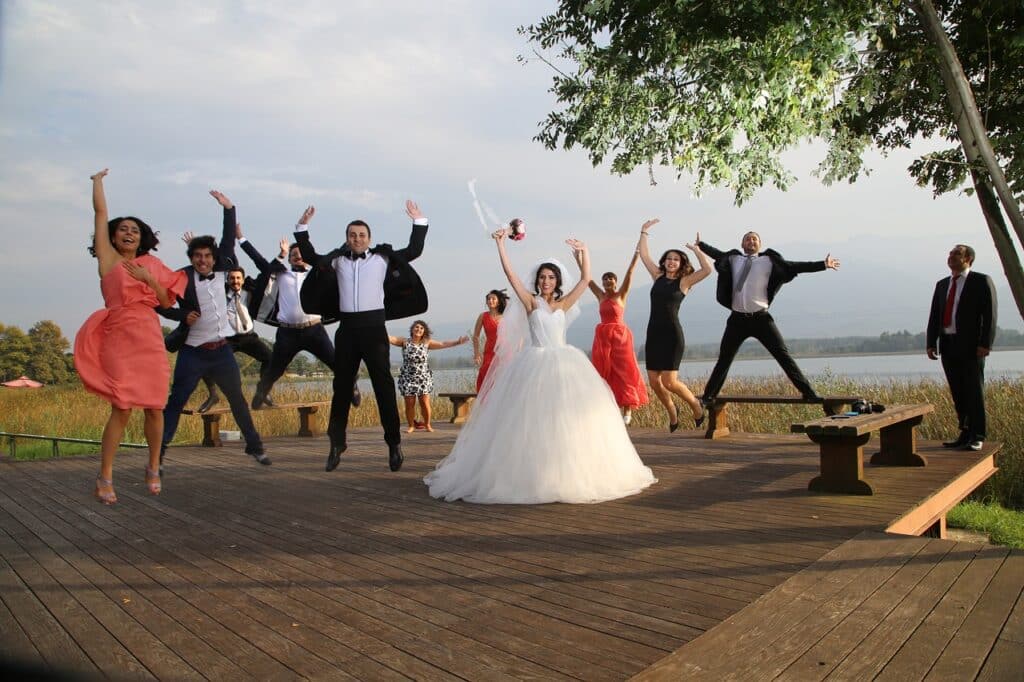 Wedding photography is one of the most important aspects of your big day. It captures the memories and emotions that you'll cherish for a lifetime. However, many couples often wonder how much wedding photography costs. The answer to that question is not straightforward as it depends on various factors. In this article, we'll dive into the different aspects of wedding photography cost.
Wedding Photography Investment
When it comes to wedding photography, it is important to view it as an investment rather than a cost. Your wedding photos are the only tangible memory you'll have from your big day, and it's essential to ensure that you choose a photographer who can capture the essence of your special day. The cost of wedding photography varies depending on the photographer's experience, skill level, location, and style.
Wedding Photography Average Cost
The average cost of wedding photography in the US is around $2,500 to $5,000. This price usually includes a basic package that covers the ceremony, reception, and some portraits. However, if you want additional services such as engagement photos, prints, albums, or photo booths, the cost will increase.
Wedding Photography Packages
Most wedding photographers offer different packages that include different services and coverage. For example, a 6-hour wedding photography package may cost between $1,500 and $3,000, while a full-day package can range from $3,000 to $6,000. These packages often include a second photographer, additional hours, engagement photos, prints, or albums.
Weekday Wedding Photography
If you're planning a weekday wedding, you may be able to save some money on wedding photography. Since weekdays are less popular than weekends, some photographers may offer discounts or lower rates for weekday weddings.
Micro Wedding Photography Cost
Micro weddings have become increasingly popular in recent years, especially due to the COVID-19 pandemic. Micro weddings typically have fewer guests and a more intimate setting, which means that the photography coverage is usually shorter. Micro wedding photography packages can cost between $500 and $2,000, depending on the location and photographer's experience.
Booking Process
When you're ready to book a wedding photographer, you'll need to go through a booking process. This process usually involves signing a contract, paying a deposit, and discussing the details of your wedding day. Most photographers require a non-refundable deposit of 25% to 50% of the total cost to secure your wedding date.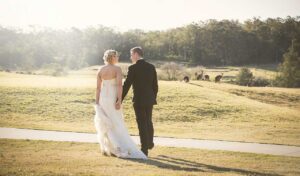 Wedding Photography Styles
Wedding photography styles can vary, and it's essential to choose a photographer whose style matches your preferences. Some popular styles include:
Bright and airy: This style is characterized by light, natural, and soft colors.
Dark and moody: This style has a more dramatic and edgy feel with deep shadows and rich colors.
Boho: This style is characterized by a free-spirited and natural look with earthy tones.
Editorial: This style is similar to fashion photography and features posed and styled shots.
Documentary: This style captures candid and unposed moments throughout the day.
Wedding Photography Ideas
Wedding photography isn't limited to just the wedding day. Many couples choose to have a photo shoot to celebrate their wedding anniversaries. Some popular ideas include:
1 year wedding anniversary photo shoot
10 year wedding anniversary photo shoot
20th wedding anniversary photo shoot ideas
Other photography ideas include a first touch, sunset photos, non-traditional photos, courthouse weddings, micro wedding photos, and more.
Wedding Photography Costs for Additional Services
Apart from the wedding day coverage, some photographers offer additional services that can add to the overall cost. These services include:
Engagement photos: $300 to $1,000
Prints and albums: $500 to $2,000
Prints and albums: $500 to $2,000
Engagement photos are a great way to capture the excitement and love leading up to your wedding day. These sessions typically last one to two hours and can cost between $300 and $1,000, depending on the location and photographer's experience.
Prints and albums are a popular way to showcase your wedding photos. The cost of prints and albums can vary depending on the size, quality, and number of photos included. A basic album can cost around $500, while a high-end album with leather covers and thick pages can cost up to $2,000.
Wedding Photo & Video Combo
Some photographers offer both photography and videography services, and couples can often save money by choosing a combo package. A photo and video combo package can cost between $3,000 and $6,000, depending on the location and photographer's experience.
Wedding Photo Booth
Photo booths are a fun addition to any wedding reception, and many photographers offer this service. The cost of a photo booth can range from $500 to $1,500, depending on the package and add-ons. Couples can choose from a variety of props, backgrounds, and print sizes.
Wedding Photography Locations
The location of your wedding can also affect the cost of wedding photography. For example, a destination wedding in Hawaii may cost more than a wedding in a local park. Additionally, some venues may have restrictions on photography, which may require additional fees or permits.
Wedding photography is an investment, and the cost can vary depending on several factors. It's essential to choose a photographer whose style matches your preferences and who can capture the essence of your special day. While it may seem like a hefty cost upfront, the memories captured in your wedding photos will last a lifetime. Whether you choose a basic package or a full-day package, it's important to find a photographer who can deliver high-quality photos and a memorable experience.
Know more about Wedding Photo Editing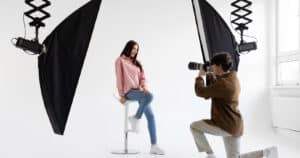 How to Take a Professional Headshot How to Take a Professional Headshot In today's digital age, having a professional headshot is essential for various purposes,
Read More »