Image masking is a service that allows you to cover or remove any part of an image and get rid of the background. In many ways, image masking and clipping path are related. Photo masking is necessary to provide even better-edited photos in cases where only the clipping path fails. With the help of our image masking service, your pictures will look fantastic. Any image, regardless of size or format, can be edited and changed from realistic to grand.
With the help of our masking picture service, your pictures will look fantastic. Any image, regardless of size or format, can be edited and changed from realistic to grand. We frequently collaborate with expert retailers, broadcasters, modeling agencies, photographers, and artists.
Any retouching you desire is possible with image masking. To make your request for image masking service a reality, we can add vibrancy or originality, modify lighting, swap out backgrounds, and add or remove objects.
The best image masking service specialists are here at Photo Fix Team. The photo-masking services our qualified image masking service provider provides include layer masking, collage masking, color masking, transparent object masking, translucent object masking, fine edge masking, and alpha channel masking, hair masking, and clipping masking, amongst many others.







A clipping mask is a combination of two layers used to keep the top layer's saturation constant. The bottom layer can influence the top layer and alter the background to make it appear cozy and natural.
Additionally, the bottom layers' support aids the top layers in blending in with the background and surroundings. While moving subjects in the image, necessary effects are applied. Opacity and transparency may occasionally need to be changed for highlighting. The focus can be adjusted using the clipping mask. A clipping mask is necessary when blending multiple subjects onto one background.
TYPES OF PHOTO MASKING SERVICES WE PROVIDE.
Alpha Channel

Masking
As part of our photo masking service, this technique combines clipping path and image masking. This approach is appropriate when a photo's background is mostly one color. Through the removal of the background, subjects in photographs are separated in this kind of masking. The separated subjects are also referred to as the alpha channel. Alpha channels are separately saved so they can be edited whenever needed.
Compared to the raw files, the alpha channels are lighter. They are easily able to be downloaded, uploaded, or edited. Alpha channel masking makes it simple to use image retouching services.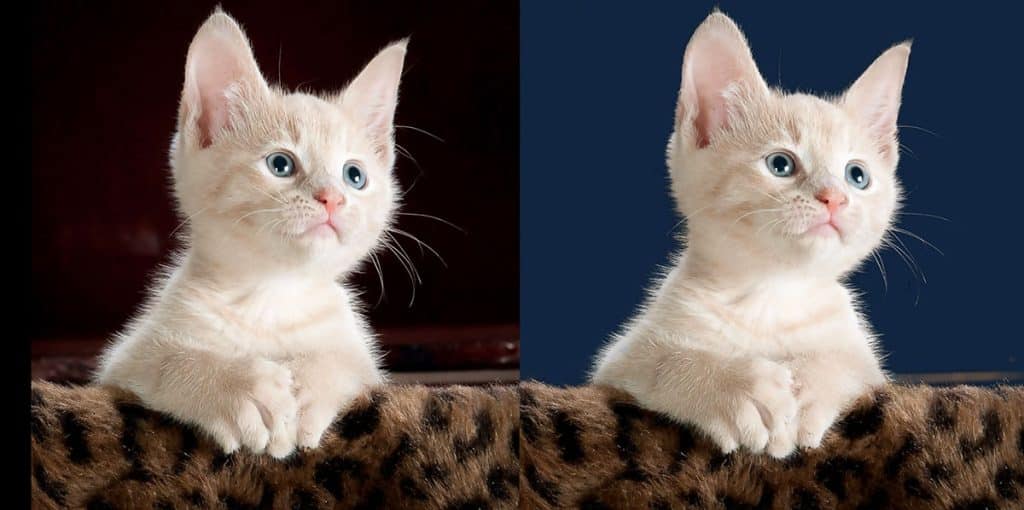 Refine Edges Image

Masking
This technique becomes necessary when an image requires a more realistic appearance than before. For instance, precise edge masking can give a picture subject beveled edges. This will demonstrate the image's accuracy and naturalness. The subjects' edges will soften due to this procedure, color correction, and other procedures. With no compromise, the edges will also match the background. Dolls, trees, grasses, human bodies, and other objects are the subjects used in this style of Photoshop editing.
The main goal of using this process is to make photos eye-catching and convey the inspiration behind the click. As part of the photo mask online services, this one is the most exclusive for refining. Our efficient and hardworking experts can put any object onto any enhanced background using the advanced image-making tools in Photoshop and a steady hand. Use this process for more challenging textures, intricate objects, Photoshop hair masking, and other materials.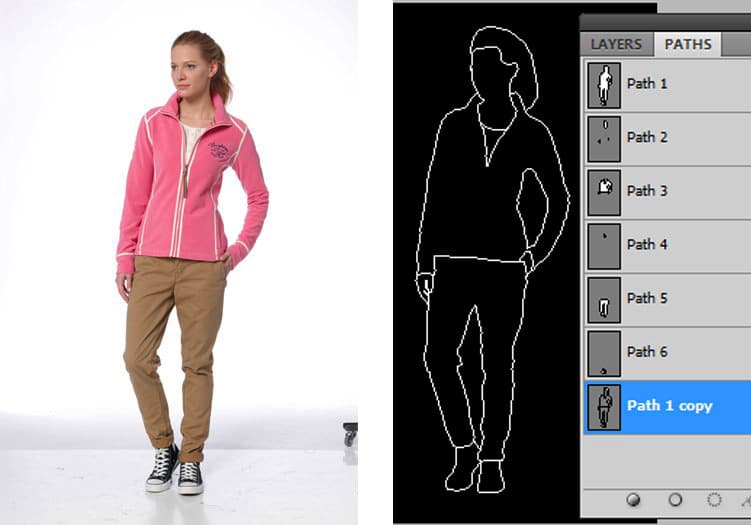 Photoshop Layer

Masking
Modern photo editing companies frequently use Photoshop Layer Masking. The most typical uses of this technique are available. Additionally, many images undergo this process to make them suitable for commercial, editorial, or private use. The main function of perspective is to change how much of an image is revealed or obscured.
This service allows for the maintenance and adjustment of the subjects' opacity with the background. Layer masking can also add, edit, or replace subjects with transparency.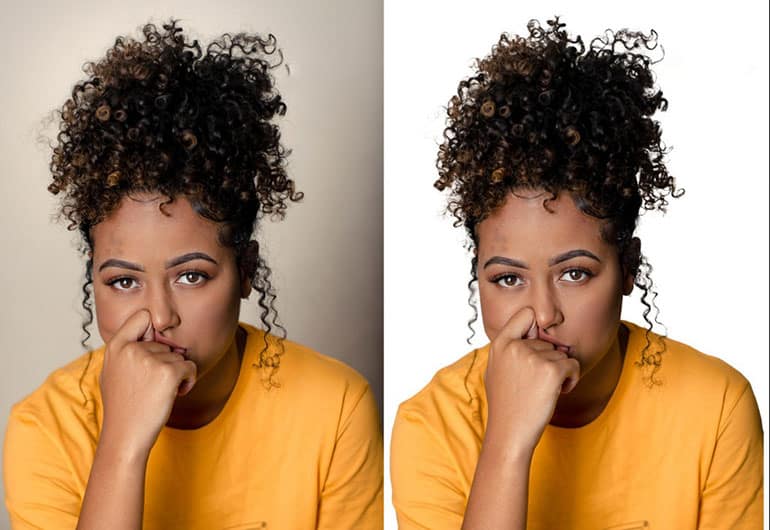 Hair and Flesh

Masking
Our experts will use the appropriate tools for your masking hair photoshop services. Hair masking is often used to isolate hair and fur from the background. The clipping path is not Photoshop's best tool for editing hair and fur. To further edit, the subject must be separated from the background using a hair and flesh mask. The sophisticated masking technique captures every subject's soft edge in these situations. After that, Photoshop can alter the contrast, background, and exposure. With our expertise, your images are given a natural and distinctive look by us by using shades, introduction revisions, splendor, and differentiation, among other techniques.
This hair masking is used on images that require hair and fur editing. Our designers are committed to giving you photos with Photoshop hair clipping.
Colour

Masking
With PhotoFix Team color masking skills, you can turn any object into a rainbow of hues and shades. By letting us handle the intensive process of cutting images, you can avoid the cumbersome process and receive excellent, polished results.
The color masking technique is employed to ensure that hollow lines don't tamper with the image. This service is also utilized for post-color correction procedures. The key component of such editing is the pixel density of photographs. Photoshop, technique uses pixels to colorize a particular area of the image. After it is finished, contrast and exposure can be adjusted or changed to make the clicks flawless.
Your images will be perfect thanks to this service. This color masking makes it possible to avoid the hollow line. Numerous photographers, advertising agencies, and editors make use of this service. The images that require color adjusting and masking are subjected to this translucent masking. We are committed to giving you images with flawless masking from our designers. Color masking is necessary for businesses like fashion houses, small business agencies, and presses. It aids in preventing photographic errors.
Transparent Object

Masking
To make the color of a transparent object visible, masking can create a background for it. You can use this transparent image masking technique to make a transparent object visible by creating a distinctive and solid-colored background. This transparent image can cover pictures of things like glass, glass bottles, car windows, and water.
PhotoFix Team uses this transparent masking on images that contain transparent objects. We are committed to giving you images with flawless masking from our designers.
Any transparent object will be precisely and accurately object-masked by our image masking specialists, providing all material types and textures with natural clarity and visibility.
Object

Masking
The main applications for this kind of masking are background removal services. Any unwanted objects are removed using this method. Our experts are the most dependable when it comes to services like this. Let PhotoFix Team help remove extraneous objects and backgrounds to help improve your images.
This approach helps subjects become more prominent and well-polished. Image editing is necessary for real estate agencies, online merchants, and other similar communities.
Collage Image

Masking
Collage masking turns outdated raw photos into brand-new images. This technique makes it possible to capture subjects from various images. Additionally, use various backgrounds for various purposes. When necessary, editors can choose different subjects from various photos to swap out the subjects in an image. After the original subjects have been copied, tools for correction, such as highlighting, can help draw attention to new areas of an image.
Our experts must also match other issues such as color density, size, contrast, and others. It creates fresh, realistic images that can be used anywhere.
DIFFERENCE BETWEEN IMAGE MASKING AND CLIPPING PATH
The key difference between image creation and clipping path is that image masking can handle much greater complexity than clipping path. Or, at the very least, changing a complex image or removing a finely detailed object from its background using a clipping path is less effective.
Image masking is about the outcomes, whereas the clipping path is heavily process-driven. The shape of an object created inside or outside a defined boundary is known as the clipping path and image mask.
How Does It Work?
Ecommerce Photo Editing Services
* If you want a digital masterwork for your customers, you can be certain that our team of expert picture retouchers will adhere to your specific instructions.
Bulk Image Masking for Customers with a Long-Term Contract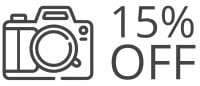 Bulk Order 15% OFF
Discount for photographer who want to edit between 100 and 500 image masking in a single order.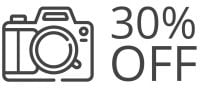 Bulk Order 25% OFF
Discount for all image masking service during a month who orders from 500-1000 image masking order.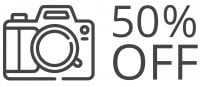 Bulk Order 40% OFF
Discount on all image clip or masking services for a month for orders ranging from 1000 to 2000 images
WHY DO YOU NEED OUR PHOTO MASKING SERVICES ?
What distinguishes us from the competition are our specialized and distinctive features. The best Photoshop masking service available online is ours. We only use the best photo masking software and specialized online masking tools. We ensure that all work is finished on time and to a high standard. We will also list more reasons why you need our services.
Numerous images have subjects that almost always match the background's color scheme. To use this method, you must carry out its opposite. As a result, the new subject or background in the photo also needs to be adjusted. No worries. Our professionals will help you will make your image masking adjustments.
Some images require editing to achieve transparency to appease clients. Editors must use certain techniques on certain layers in these circumstances to bring clarity.
Subjects frequently have transparent, simple structures. As a result, the procedure was completed simultaneously with the clipping path. We would help you achieve this here because our photo masking experts will help your pictures maintain a good opacity ratio.
A subject's shadows may need to match the subject's size and shape for the image to look natural. The layer mask can also assist in bringing shadows at the desired opacity and angle. We are here to help. Contact us.
WHO NEEDS OUR IMAGE MASKING SERVICES?
People from a variety of professions, for a variety of reasons, use services for image masking. On images of various types of clients, our editors regularly carry them out. Below is the list of the people or businesses that utilize our services.
E-Commerce Business Holders
Reputable online marketplaces recently provided sellers with requirements for uploading product images. Therefore, we mask the product and substitute a white background in these situations.
Photo masking also improves the appearance of the product. When properly editing eCommerce product images, keeping a white background in mind helps to preserve every detail.
Toy Shop Owners
To attract children, toy advertisements on posters and online need to have appealing visuals. It needs to fix the delicate edges of dolls and toys to get a catchy picture. Additionally, our staffs are experts in masking images in photoshop, using this to correct any problems, so they match the frame.
Professionals Photographers
Photographers who capture images of weddings, social gatherings, festivals, and scenic views may need to have their images edited. Even when an image is well-taken, unwanted objects, a lack of focus, or poor lighting can sometimes render it unusable. For wedding photographers, we do offer a variety of photo editing services.
Any area of an image can be masked with photo masking to be removed or fixed. We are here to help you.
WHEN DO YOU NEED TO MASK A PHOTO?
Image background removal and Photoshop image masking are closely related. An individual can enjoy this editing in various ways, including background removal. One of the best photo retouching techniques for various uses is this one.
Our team uses clipping path/masking, both, and neither to remove the background from an image. This technology is only useful for subjects with rounded and intricate edges. Furthermore, this method is suitable for precise cutouts from images. Despite making every effort, some clicks may need to be fixed for a more natural appearance. Therefore, the masking technique must be used to adjust the contrast or exposure of a particular area of an image. PhotoFix Team will provide you with the expertise you need. All you need to do is contact us.
24 Hour Processing
To meet your processing needs around the clock, a sizable team of processors who work in shifts makes up our masking image service. We collaborate with tens of thousands of clients from all over the globe, manage our operations across multiple time zones, and provide clipping, editing, color correction, and retouching services immediately upon request.
Quick Response
We provide prompt, courteous service in response to all inquiries. You can contact us by phone or online to discuss your request whenever is most convenient for you.
Effective Time Management
We have streamlined our workflows to become one of the industry's fastest image-processing businesses because we recognize how important timing can be. You will always receive your image on time thanks to our quick handling. Our team of committed experts works incredibly hard to meet your deadline and ensure a high standard of work.
Get 2-3 photo edit service for Free
We'll retouch 2-3 of your images for free. So you can see our work and how we do the retouching preocess.
FREE TRIAL NOW
Have your image back within next 24 hours
Do you have more Questions?
Please see our FAQ section